Another gorgeous day...
Another lovely sunset, and a good time for a Pebbling...
She was a pretty one, too...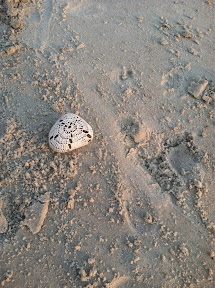 Left in the sand...
...near 8th Avenue.
Did YOU find it???
If you did, Please take a moment to sign the guestbook and tell us! We'd love to hear from you! Click the "Sign the Guestbook" link at the top right of this page!
/Julianna