Although my husband is from here (close enough, anyway), and I'm here with family who live here, I think this photo makes me a tourist. Oh, well. Crabby Bills, Indian Rocks Beach, Florida.
Tonight's sunset....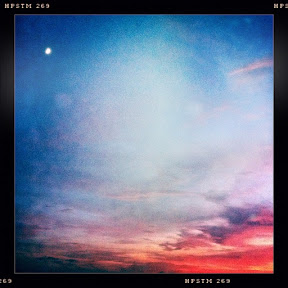 ...Followed immediately by moonrise and some serious colors.
Getting all Hipstamatic up in here.
Will resume with the pebbling in a day or two... Stay tuned...
/Julianna
Location:Indian Rocks Beach, Florida