Greetings from Sunny Florida!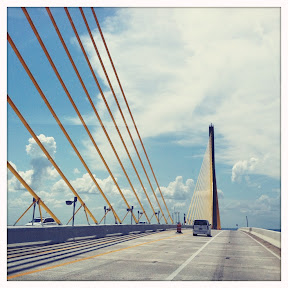 The Sunshine Skyway Bridge.
We climb an ancient mound of Oyster Shells and Burials at Madira Bickel Mound. In awe.
Truly lovely and peaceful, were it not for the Mosquitos. Ow.
I think Miss Havisham lives here.
US Post Office, Terra Ceia, Florida, est. 1830
On the bayfront at New College, Sarasota. My sweetie's undergrad Alma Mater.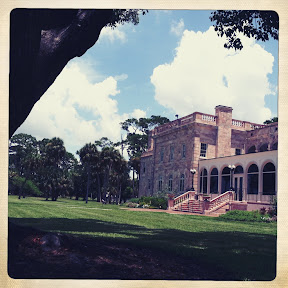 The mansion of Charles Ringling, of Ringling Brothers Circus fame, and what served as the LIBRARY when my husband was in college. Can you IMAGINE studying with all this beauty around???
More Ringling/New College
She is beautiful, isn't she?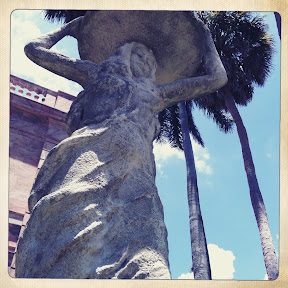 From this angle, too...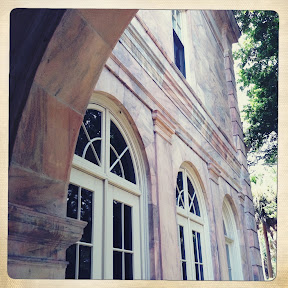 Front of the Charles Ringling Mansion. The pink Marble is really something.
One last shot of the Pink Marble.
Tomorrow... A crocheted pebble/Florida Conch for a friend.
/J